Carly Taylor is an Australian children's author from the Central Coast, NSW. As a former primary school teacher she believes the key to reading success it to make it fun!  
Carly spent several years working for Scholastic Australia, where she had the opportunity to read thousands of books from all over the world. After having her second child Carly started writing her own books. He was a terrible sleeper. On one of many sleepless nights a rhyme popped into her head. Once she started writing she couldn't stop! Her debut picture book is due out this year.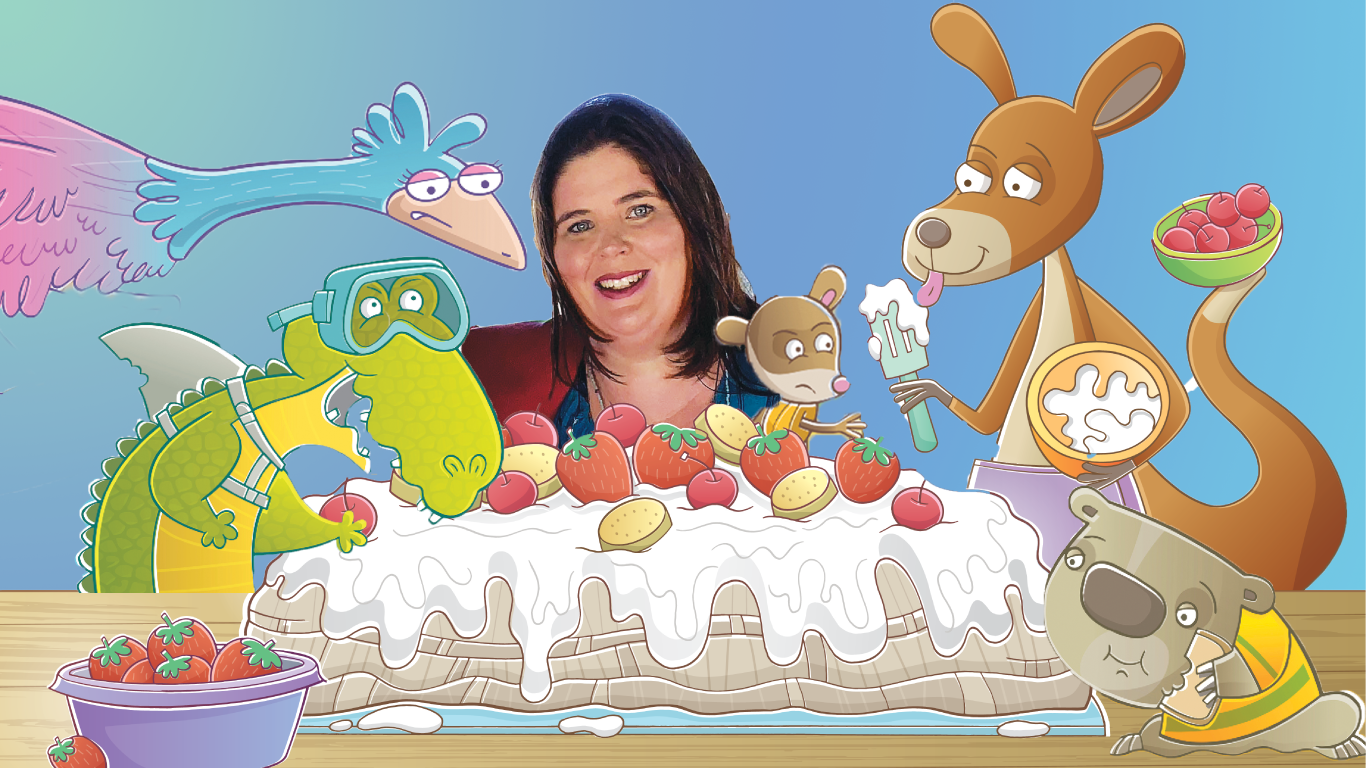 A little more about me ...
I was born in Manly hospital in 1981. We lived at Collaroy Plateau before moving to the Central Coast just before I started school. With the bush in my backyard and the beach down the road, my childhood was full of adventure. We explored caves, climbed waterfalls and I even attempted to surf once (but after being hit with a hail storm riding home I decided to give up).
I've always been a dreamer. My school reports would often say, 'Carly would do well if only she stopped daydreaming!'.  Lucky I didn't listen.  As a writer I finally feel I've found a job in which daydreaming isn't just encouraged, it's essential!
My first job was for good old Macca's. Peeling pickles off windows, cooking over an oily fryer  and mopping the floor over and over and over again!  After school, I went to university to study teaching. Half way through I took a break and got a job at a doctor's surgery before starting a traineeship in a pathology lab. It didn't take me long before I realised testing poo samples wasn't really my thing. I went back to university and finally became a teacher.  My first year out I worked as a casual teacher.  It was lots of fun,  but totally exhausting!  I left teaching when I was offered a job at Scholastic Australia. I started out as Non-book Coordinator (Yes! I got to play with toys). I worked my way up to Book Club Editor, and got to read thousands of books from around the world! I returned to teaching for a short time before having my two beautiful kids. 
I love travelling and have been to South Africa, Cambodia, Thailand, Vietnam, Bali, and Hawaii! One of the scariest but most exhilarating moments of my life has been hearing the roar of a lion echoing through the bush. It was amazing.
My second son had 11 surgeries in the first few years of his life. As such he was a terrible sleeper. He'd usually only sleep if sprawled out on top of me.  Being a side-sleeper, I of course couldn't sleep! One night while staring at the ceiling a rhyme popped into my head. I kept playing with it in my head until eventually it became a story. When I finally got my son back into his bed I didn't go to sleep. Instead I crept into the lounge room to type up my story. Once I started writing I couldn't stop! 
That rhyme is about to be published as my very first picture book , the Big Beach BBQ!