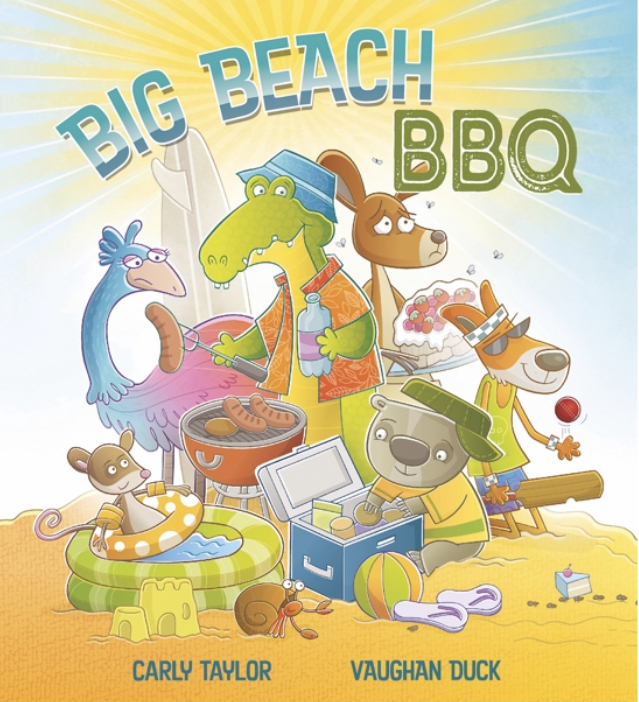 'G'day mates. Let's grab some plates. It's time to start the party.
Grab your tongs. Put on your thongs. Let's have a beach side barbie!'
Throw on your swimmers and join these much-loved Aussie animals for a day at the beach. With cricket, snags and stacks of Aussie slang. It's fair dink'um fun for the whole family!
Download the teacher's notes for loads of fun activities including Paper Plate Possums, Tin Can Telephones, and much more!!